* Reflective Traffic Cone Collars (Bands,Sleeves)
Click To Enlarge
Our Reflective Traffic Cone Collars / Sleeves insure that your traffic cones will be seen at night. Sold in packs of 25 collars. We carry the wrap around collars that are applied by peeling the backing off the material and wrapping it around the cone. The collars are curved so that when they are applied they create a level band around the cone. These are DOT APPROVED collars and exceed all reflectivity requirements. They meet ASTM D-4956 Type III standards. They are cut from Type III Hi Intensity Sheeting. The sheeting is reboundable meaning that it is flexible and will rebound when hit by a vehicle. Collars are available for 18", 28" standard, 28" Slim and 36" standard traffic cones. We carry the 4" and 6" collars. Most states require a 6" reflective collar and a 4" collar on each cone.

All cones vary so there may be slight differences in sizes but as long as your cone is close to the standard sizes the specified collar should work fine.
To install the collars you can wrap them around the cone with the backing still on until the ends are lined up. Then hold the collar in place and take a piece of masking tape and tape one end of the collar to the cone thus creating a hinge. Next you would simply peel the backing off starting at the hinge and work your way around. The two ends should meet perfectly.

---
18 inch cone collars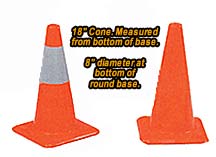 ---
28 inch cone collars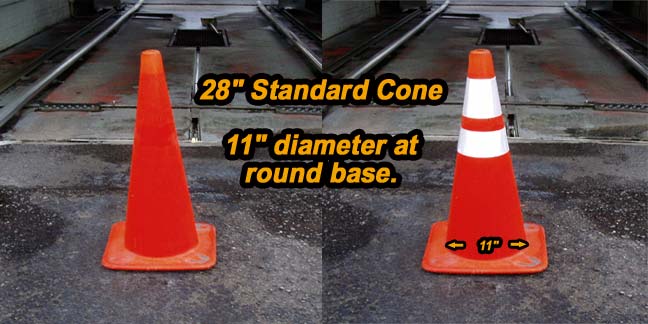 ---
28 inch slim cone collars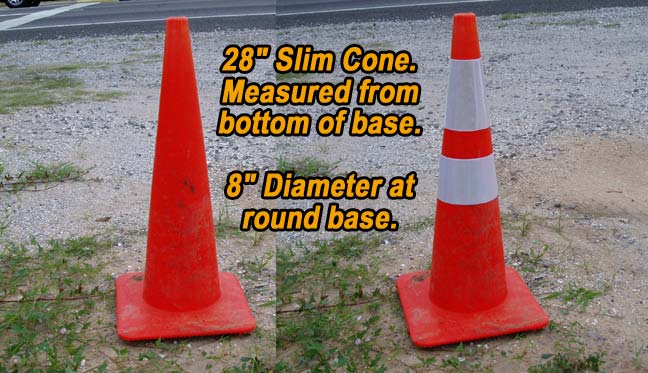 ---
36" Cones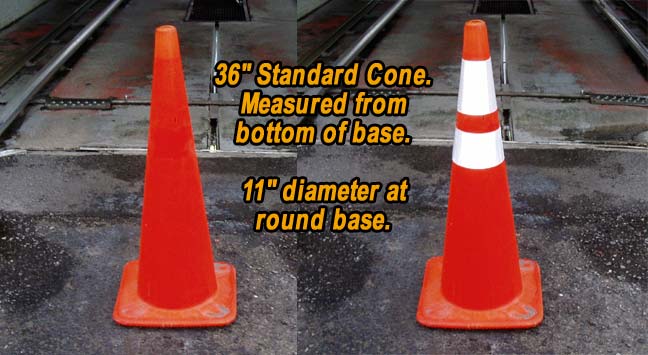 Our cone collars are sold in quantities of 25 for $99.99 per pack. A quantity of 1 below equals 25 collars. For 50 collars you would choose a quantity of 2 and so on. To order upper and lower collars choose the 6" upper collar, add it to your cart and then go back and change it to a 4" lower collar and add that as well.